About Us
Few Words...
"One becomes an entrepreneur not by birth but by education as well as by experience" (Volkmann, Christine. 2004)
The EU needs researchers who not only discover new things, but transfer knowledge to others, for maximum social and economic benefit. To this end, SCIENT, our project, developed an innovative entrepreneurship program which is consisted by 11 modules for PhD STEM (Science, Technology, Engineering and Mathematics) students/graduates, giving them an insight out of the ivory tower of pure research, developing their transversal skills and providing a new professional path.
SCIENT is a European University ­ Business Alliance aiming to foster young Scientists' Entrepreneurial spirit. SCIENT has a future prospect to continually enhance scientific entrepreneurship by concentrating on young researchers, the brightest minds with untapped business potential.
By identifying the strengths, weaknesses, gaps and best practices of existing entrepreneurship programs, a unique and top quality program emerged. Currently there is no such program in the EU. This has been pilot tested in 7 countries (CY, PT, ES, IT, LT, UK, MT) with dozens of participants taking part in the in-class training, the local and EU internships, visits to companies, discussions with guest speakers and mentoring activities.
The project was co-funded by the Erasmus+ programme of the European Union. It started on the 1st of January 2015 and will run for 3 years.
Main aims and objectives
The ultimate aim of this projectis to make doctoral students and graduates become aware of their career options and help them open their horizons and broaden their prospects by considering not only an academic/researcher career,but being well aware about the possibility of utilizing their research findings into starting their own company. Moreover SCIENT will:
Foster the entrepreneurial spirit.
Develop transversal skills (both hard & soft) for PhD STEM students/graduates.
Create new professional paths for these people.
Identify the obstacles that PhD students/graduates face in transferring their research findings into business ideas.
Close the existing gap on the training content/methodology provided by current entrepreneurship programs.
Provide hands-on experience designed to commercialize research.
Support and stimulate the exchange of knowledge between HE and enterprises across 8 EU countries.
Development/testing of a pre-accelerator program for universities, research & entrepreneurship centers, accelerators & incubators.
Transfer best practices from North EU countries to South EU countries.
Open up new learning opportunities through the practical application of entrepreneurial skills (start-ups, spin-offs, products, prototypes).
Impact Envisaged
SCIENT will have a strong impact at national and EU level. At national level, important steps have been made by Southern countries with less advanced entrepreneurship programs, as the program was provided to STEM (Science, Technology, Engineering and Mathematics) PhD students in all participating countries. At an EU level, the project will contribute in increased European competitiveness, through the development of more scientific entrepreneurs, the creation of new start-ups and the decrease in unemployment rates. This will also boost Europe's economy in the long-run, and it will create potential for international products to be developed in EU countries. More over SCIENT will:
Create awareness among STEM PhD students about their career options, besides academia and research, in order to enhance their interest in starting their own companies by utilizing their research findings,
Enhance entrepreneurship levels of STEM PhD students across all participating countries once the project is completed and in other EU countries following the end of the project,
Develop more successful young entrepreneurs, who will have the necessary skills, competences and knowledge to achieve fast growth, avoiding the mistakes made by previous new entrepreneurs, and
Offer a complete entrepreneurship training package to a number of interested organizations, like universities, research centers, accelerators, business schools, incubators that would be interested in utilizing it fully to develop their students and members' entrepreneurial skills further.
Expert Teachers
Our team is consisted by distinguished trainers with years of experience in personal development, entrepreneurial and leadership skills. Our trainers have excellent knowledge of the subject, and they are ready to adapt the program to the needs of each group! The trainers have a strong background of being members of higher education institutions, consulting companies, angel investors, incubators and communication partners. Their main oracle is to bridge the gap between scientific research and entrepreneurship.
Certification
SCIENT programme provides a certificate to the participants that will attend the training programme. The certificate of participation is provided by a European funded programme and it is modified according to the courses you will attend!
Official Website
Network of Partners
15 partners - 8 countries:
Cyprus: GrantXpert Consulting Ltd, Chrysalis Leap Ltd, European University Cyprus, Cyprus Business Angels Network, Sigmalive Ltd
Spain: FUNDEUN
Portugal: PARKURBIS, Universidade da Beira Interior
UK: University of Gloucestershire
Germany: ISOB GmbH, Strategische Partnerschaft Sensorike.V.
Malta: Paragon Europe
Italy: Aster, CESIE
Lithuania: Kauno Technologijos Universitetas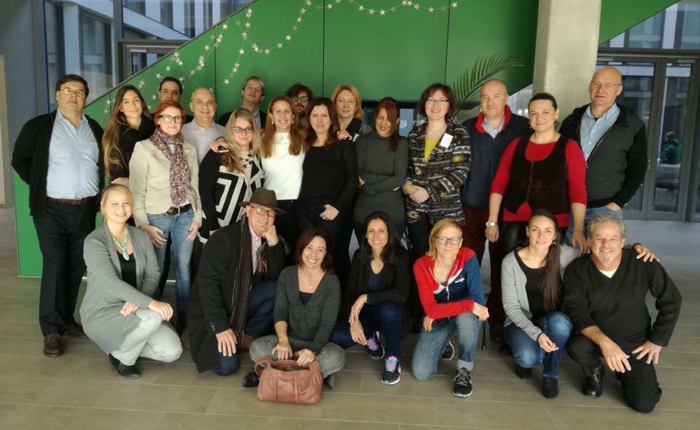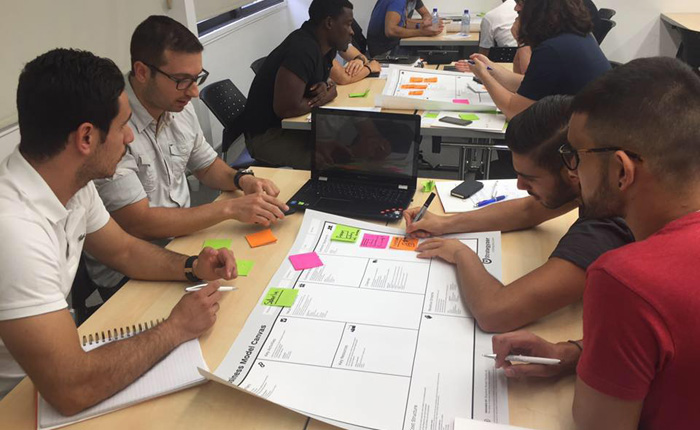 ---